Rich and inviting, hardwood floors make a distinctive statement. From boards with extreme character, graining, and color variation to those that are evenly colored and consistent, lustrous hardwood creates a uniquely beautiful floor for any room in the home. We may not have physical samples in the store, however, we do have access to samples. Please contact us for more information.
What to consider about hardwood
Elegant and long-lasting, hardwood floors are a stunning choice for your home. When choosing hardwood, the color, variation in grain patterns, and construction type are important aspects to consider as they determine the style, durability and resilience of your floor.
The color of hardwood ranges from light to dark—and every shade in between. Natural variations in grain patterns determine a wood's character, and whether it has a more traditional or contemporary look.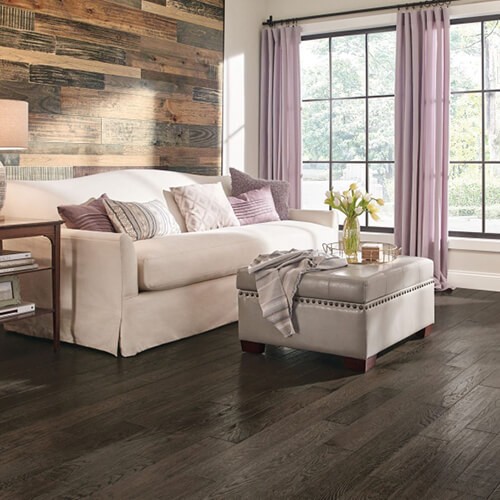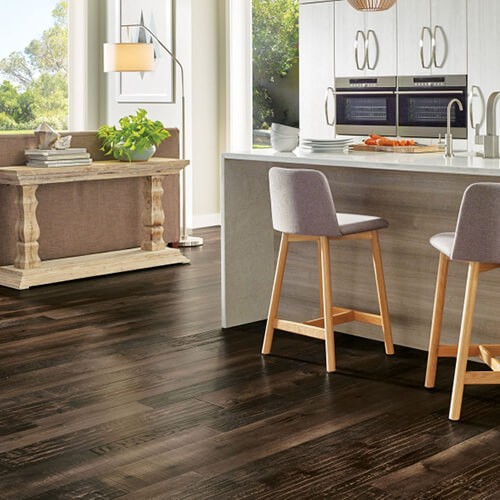 Hardwood Installation
For results you'll love, read about what to expect before, during and after installation day.
Hardwood floors from Floors by Roberts
Regarding construction, there are two basic choices: solid or engineered. Solid planks are created from a single piece of wood and make a handsome floor that lasts for years. Engineered planks are made from several layers of wood (with a core of plywood or HDF) and are designed to withstand higher levels of humidity.
Our staff at Floors by Roberts will help you select the type of hardwood floor that best matches your style preference and lifestyle needs.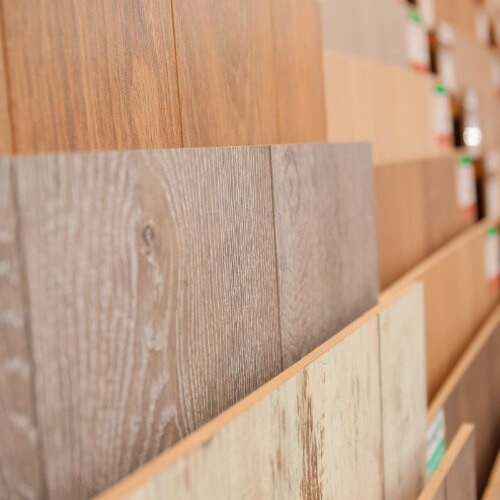 Hardwood care & maintenance
Our care and maintenance tips will help you protect your lustrous hardwood floor and preserve its gleaming beauty for years to come.