If you have considered installing tile flooring as part of your living space, is a 'rectified' variety the first style that comes to mind? Although rectified is an impressive-sounding word, many homeowners may not be familiar with the term as it relates to gorgeous, timeless tile. The definition of the word rectifying is to make something right or correct something, so what is rectified tile, exactly?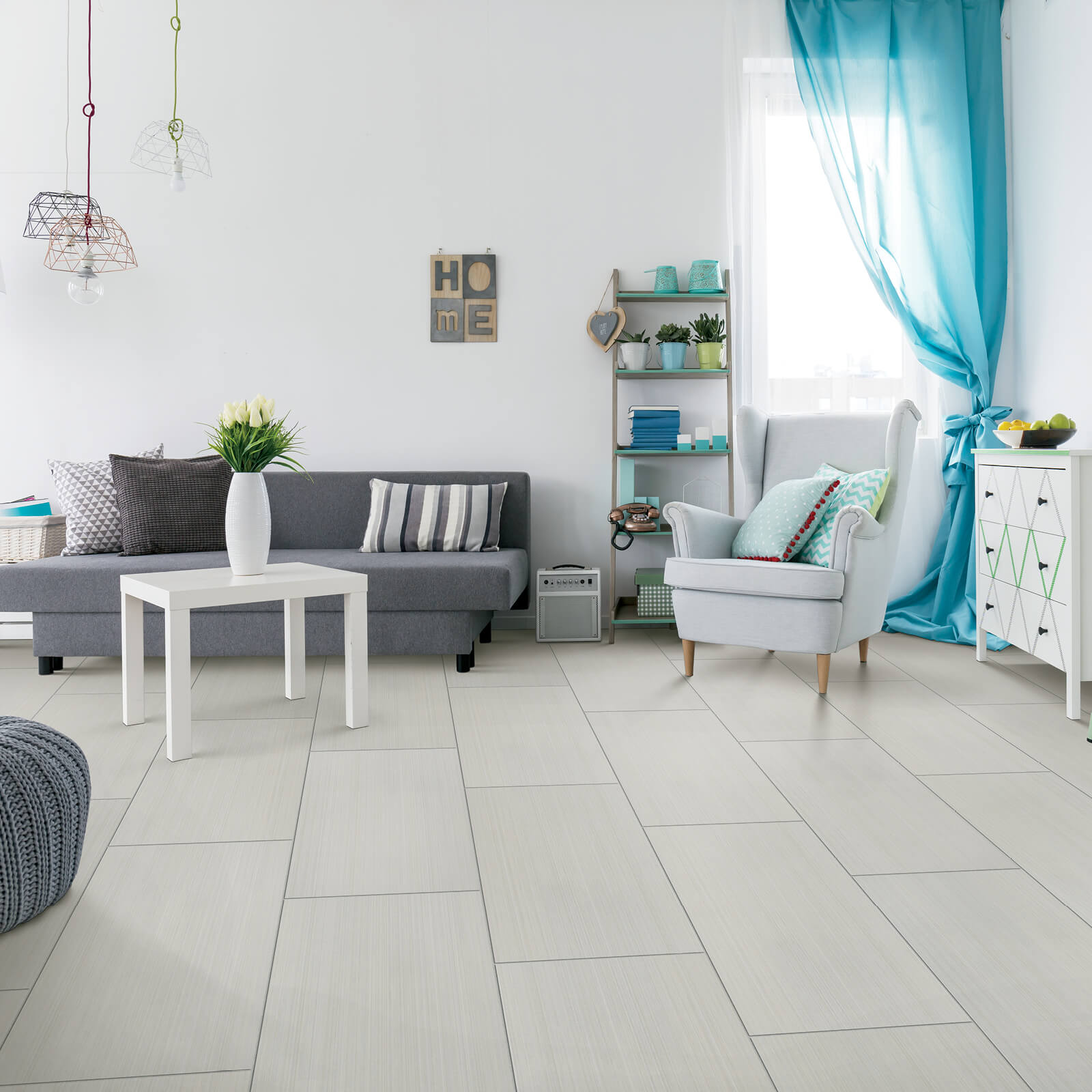 Due to the firing process of manufacturing, both porcelain and ceramic tiles will vary slightly in their finished dimensions. This fluctuation in tile size is normal, and professional installers will keep all tiles lined up straight with the amount of grout applied between the tiles for stunning finished floors.
When the manufacturer rectifies a flooring tile, the precision of the edges is corrected if any fluctuations exist. After firing the tile, the manufacturer will machine or grind the edges to make them more exact. This step is called an edge treatment and also produces precise 90-degree angles on the corners. The primary purpose of the rectifying process is to increase the consistency of the tile sizes from tile to tile.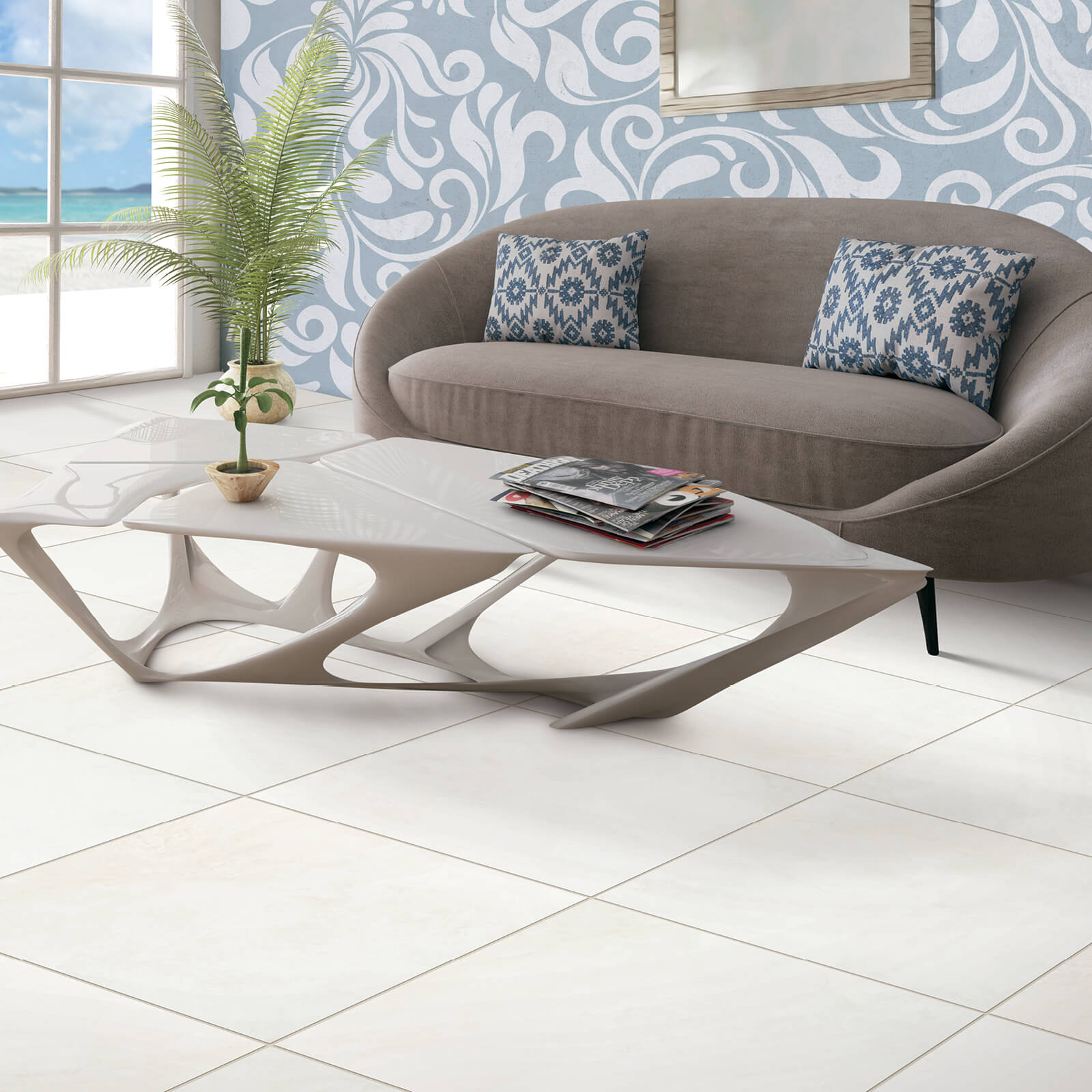 Why use rectified tile?
Using rectified tile is not necessarily better than using non-rectified tile. It is simply a different type of tile that can offer an appealing look for your floor. Here are two great reasons why rectified tile can provide an eye-catching enhancement to your favorite rooms.
Create a seamless tile floor visual
Since the size and corners of rectified tiles are consistent, the installer can place the tiles closer to each other. The close positioning of these tiles allows for much narrower grout lines between the tiles. As a result, the closeness of the tiles and that thin grout line can produce an almost seamless appearance.
Using luxurious larger tiles
Rectified tile comes in larger sizes, and typically 12 by 12 inches will be the smallest size option. Larger tiles are an attractive design option on their own, adding an elegant upscale feel to any room. A bonus is that since you need fewer tiles for a given space, there are fewer grout lines anyway, and the seamless look is automatically enhanced. Large, rectified tile can also be used to make a smaller space feel bigger!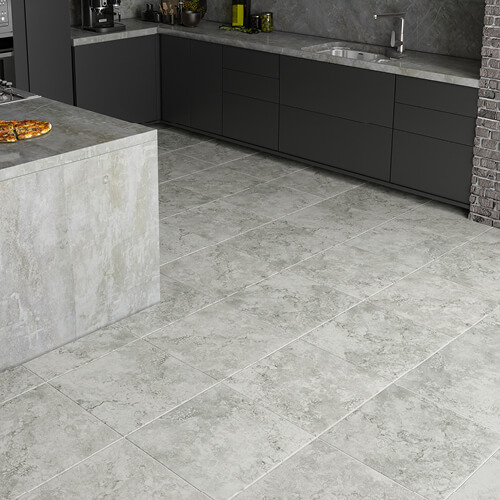 Other benefits of this larger size tile can be less total grout material cost required for the floor space and faster installation because there are few tiles to lay. The larger size does mean that the best area for rectified tile is where the substrate or sub-flooring is entirely flat. In addition to the close fit, a level fit will assure minimal shadowing caused by different tile heights.
Find your perfect tile flooring, whether you choose rectified tiles or not. Our flooring experts at our Floors By Roberts showroom in Appleton, WI are ready to answer your rectified tile questions and show you all your exciting tile options.